Description
Buy TB500 & BPC-157 Mix Nasal Spray Australia
This product is intended for research and medical purposes only, to be only used by trained professionals.
TB500 & BPC-157 peptide mix is clinically developed to boost maximum recovery, healing time, joint flexibility, and protection against injury.
TB500 & BPC-157 peptides mix supercharges all-natural recovery and regenerative process, enabling optimum healing and prevention of injuries. Together with a boosted rate of angiogenesis (capillary manufacturing), upregulated actin, and also cell movement, there is a raised expression of important repair service elements such as VEGFR2 and also EGR-1. Each of these specific all-natural feedbacks integrates to advertise innovative regrowth and also healing.
In the actin regulation process, both BPC-157 and TB-500 play. To increase the production of actin, BPC-157 works at the gene level. To allow cell movement, TB-500, an actin-binding protein, helps sequester actin where it is most beneficial. Thus, each of these peptides works in conjunction to increase the quantity and function of actin. Which in turn speeds up the migration of fibroblasts as well as immune system cells into injured tissues.
In the healing process, both TB-500 and BPC-157 interact with growth hormones. Growing hormone receptors are increased in fibroblasts by BPC-157, extending their lifespan and increasing their ability to promote soft tissue regeneration. With TB-500, the extra growth hormone receptors won't go to waste because the fibroblasts will have great actin stores to use their extended lifespans. Thus, BPC-157, a growth hormone secretion inducer, and TB5-00 work together to accelerate wound healing.
TB500 & BPC-157 peptide is mixed with bacteriostatic water to make nasal sprays.
---
BPC-157 SPECIFICATIONS:
Sequence: Gly- Glu-Pro-Pro-Pro-Gly-Lys-Pro-Ma Asp-Asp Ala Gly Leu Val
Molecular Formula: C62H98N16O22
Molecular Weight: 1419.556
Storage: Lyophilized peptides stored below -18°C.
TB500 SPECIFICATIONS:
Sequence: Ac-Ser-Asp-Lys-Pro-Asp-Met-Ala-Glu-Ile-Glu-Lys-Phe-Asp-Lys-Ser-Lys-Leu-Lys-Lys-Thr-Glu-Thr-Gln-Glu-Lys-Asn-Pro-Leu-Pro-Ser-Lys-Glu-Thr-Ile-Glu-Gln-Glu-Lys-Gln-Ala-Gly-Glu-Ser.
Molecular Formula: C38H68N10O14
Molecular Weight: 4963 g/mol
Storage: Lyophilized peptides to be stored below -18°C
Research use only. Not for human or animal consumption!
---
Certificate: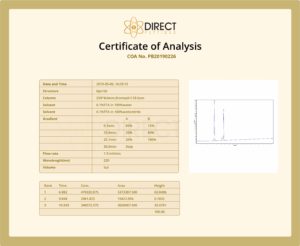 ---
DISCLAIMER: We do not supply peptides to any individual under the age of 21. You must be a licensed and qualified healthcare practitioner. Our team of dedicated professionals are committed to providing an extensive range of products used ONLY in the process of laboratory research by responsible trained and professional individuals. All products listed on this website (https://direct-peptides.com) and provided through Direct Peptides are intended for laboratory research purposes only. The products listed on this website are NOT for human or animal consumption or ingestion of any kind.
Buy TB500 & BPC-157 Blend Today From Direct Peptides, a trusted supplier!