Description
HGH Fragment 176-191 CJC-1295 DAC Blend Peptide Vial 2.5mg Australia
This products intended for research and medical purposes only, to be only used by trained professionals. 
HGH Fragment 176-191 is a smaller category of human growth hormonal agent pattern (HGH) that has been revealed to improve weight loss and aid the metabolic rate to maintain lean body mass. Additionally, HGH Fragment 176-191 has been shown to tackle many of the negative effects triggered by HGH, such as reduced anaemia, long-bone development, and reduced insulin level of sensitivity. According to current studies, HGH Fragment 176-191 in research has added to the regular physiologic devices that regulate GH secretion and might favourably influence GH's degrees.
CJC-1295 might neutralize the Growth Hormonal agent results of HGH Fragment 176-191 as it is an artificial growth hormonal agent, producing hormonal agent
. As a result, it promotes the release of GH. CJC-1295 in research studies has been shown to enhance peak. And also, basic degrees of GH have likewise been revealed to raise plasma degrees of HGH. CJC-1295 has been shown to make up for a typical physiologic action to HGH fragment 176-191.
---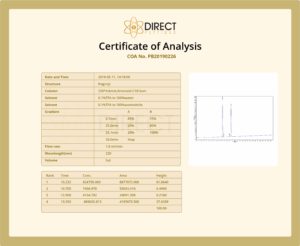 ---
DISCLAIMER:
We do not supply peptides to any individual under the age of 21. You must be a licensed and qualified healthcare practitioner. Our team of dedicated professionals are committed to providing an extensive range of products used ONLY in the process of laboratory research by responsible trained and professional individuals. All products listed on this website (https://australia.direct-peptides.com) and provided through Direct Peptides are intended for laboratory research purposes only. The products listed on this website are NOT for human or animal consumption or ingestion of any kind.
---
BUY HGH Fragment 176-191 CJC-1295 DAC Blend  ONLINE today From Australia Direct Peptides